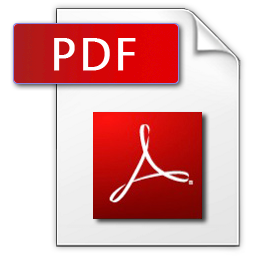 Download Brochure
All-Inclusive Package Course at Barcelona University UAB
The All-Inclusive Package Course is a combination of any of the other short or long-term Spanish language courses at Barcelona University with an added touch of special support services.
This option is the perfect choice if you would like the comfort of knowing that every aspect of your study abroad experience in Spain is taken care of from the beginning through to the end.
The services provided include extensive pre-departure support, visa assistance, medical and travel insurance coverage, airport pickup, quality accommodation arrangement, Spanish mobile phone, bonus one month online Spanish courses, course-related expenses assistance, cultural immersion program, social and recreational activities, various trips and excursions, as well as constant comprehensive additional client services.
Start Dates and Facts
Included in Price: Pre-Departure Support, Visa Assistance, Medical and Travel Insurance, Airport Pick-Up, Quality Accommodation, Spanish Mobile Phone, One-Month Online Spanish Course, Course-related Expenses Assistance, Cultural Immersion Program, Social and Recreational Activities, Trips & Excursions and Additional Client Services.
Length: 4 weeks, 12 weeks or 24 weeks
Number of Classes: 20 hours per week Monday to Friday.

with grammar, conversation practice, listening and reading comprehension.

Levels: 6 different levels (Elementary, Lower Intermediate, Intermediate, Upper Intermediate, Advanced and Proficiency). European Council's Common European Reference Framework for Language Learning and Teaching - more
Students per Class: 6-15 students per class.
Schedule: 9am-1:30pm
Prices
| Weeks | 4 | 12 | 24 |
| --- | --- | --- | --- |
| All-Inclusive Package Course | 3700€ | 7495€ | 13495€ |
| Weeks | 4 | 12 | 24 |
| --- | --- | --- | --- |
| All-Inclusive Package Course | 3700€ | 7495€ | 13495€ |
Prestigious university right at the heart of Barcelona
Spanish courses of excellent quality and flexible durations.
Simple and quick book and registration process.
Register Now
Whats Included
The All-Inclusive Package Course is designed to support you during every step of the way throughout your study abroad experience at Barcelona University. The package includes the following quality services to cover all important elements and assure that you have an outstanding carefree experience in Spain:
Pre-Departure Support:


We'll send you detailed information about Spain and Barcelona in order to give you basic presentation and avoid culture shock. And we will answer any questions you may have about your upcoming study abroad experience so that you feel better informed and can prepare accordingly for your trip.

Visa Assistance:


If you require a student visa in order to study Spanish in Spain, our team will guide you through the entire immigration process; answering any questions you may have and shipping you relevant paperwork in a timely fashion at no additional cost.

Medical and Travel Insurance:


You will be assigned comprehensive medical insurance coverage as well as basic travel insurance. All associated coverage policy documentation will be delivered to you prior to your arrival in Spain so that you may have all the relevant information at your disposal.

Airport Pick-Up


You will be welcomed by a program representative at Barcelona airport who will accompany you to your accommodation. You will also receive your Spanish mobile phone (see below) and more information about Barcelona will be provided to you so that you are better acquainted with the facts, quirks and activities that the city has to offer. This way, you will get the necessary tools to start your study-abroad experience the right way.

Quality Accommodation:


Enrolling in this program guarantees you'll be placed in one of our pre-selected quality accommodation options, either in a shared student apartment, with a host family, or – if you've enrolled in a one- or two-semester course – a private studio. In each case the accommodation offers superior living standards (particularly with respect to the norm in Spanish student accommodation), and you'll have the occasion to review the property prior to your arrival. You can move into your accommodation as early as three days before your course begins, and it will continue to be available to you for three days after your course ends providing you with ample time to both settle in and move out at a stress-free pace.

Spanish Mobile Phone:


Upon arrival in Spain, you will be greeted at the airport with your Spanish mobile phone pre-loaded with an active SIM card and 20€ in credit. Your phone number would have been sent to you in advance so that your family and friends can get in touch with you the moment you set foot in Spain.

One-Month Online Spanish Course:


As great complement to your Spanish language course in Spain, you'll get a free one-month online Spanish course at StartSpanish.com; the best Spanish program on the web. The course includes access to a huge repertoire of interactive learning resources, unlimited live conversation focused lesson with instructors and one private 50-minute session tailored to suit your specific Spanish language needs.

Course-Related Expenses Assistance:


The package comprises all course and registration fees for Barcelona University's monthly intensive course, summer course, or 20-hour per week semester course. In addition, the costs of both the certificate of completion at the end of the course and the student card issued by Barcelona University (which grants you full access to campus facilities such as fitness and sports centers, computer labs, and libraries) are also all included within the package.

Welcome and Introduction to Our Cultural Immersion Program:


You'll be assigned a personal guide from your first day in Spain who will be available to you throughout the entirety of your stay as a source of reference and support to help you better assimilate into the Spanish way of life. You will be privy to a tour of Barcelona university with introduction to its facilities, as well as take part in an array of guided tours throughout the city that include visits to culturally significant sites and museums in Barcelona.

Social and Recreational Activities:


We'll help you get engaged in extracurricular social activities, such as language exchange events where students from different countries come together to meet friends and help each other practice new languages. We can also help with various recreational interests such as signing up to a gym or joining a sports team, and you'll have access to the wide range of activities organized by Barcelona University – including guided historical tours, social events, trips around Catalonia and other Spanish cities, and conferences on various topics of interest.

Trips and Excursions:


Besides the series of trips offered by Barcelona University, our All-Inclusive Package Course gives the liberty to travel independently on your own time with the inclusion of accommodation costs for one or two nights. Destinations include other Spanish cities like Madrid, Granada, Seville and Cordoba, as well as more distant locations such as Morocco. A ski trip to Granada's Sierra Nevada – hailed as one of the best skiing destinations in Europe – is also available. One trip is included in each semester course, as well as the two-month summer course. The trip is not included with monthly intensive courses.

Additional Client Services:


Our extended services include discounts on hotels and car rentals, as well as assistance with any course credit-transfer issues, help with concerns related to your Spanish course, securing accommodation, landing an internship, or finding a job should you wish to remain in Spain after your course has ended.
Is the All-Inclusive Package Course for Me?
This package is ideal for you if, besides enrolling in a Spanish language course of excellent quality, you also place value on an all included comprehensive service that will render your entire study abroad experience in Spain a breeze; through the intricate organisation and hands-on support by a team of experienced professionals that covers all important elements of your entire stay.
Apart from the numerous benefits that come with the extensive list of services included within the package, our dedicated team will be constantly available to assist you in answering any of your questions or concerns, offering their counsel and taking action to resolve any potential issues that may arise during your stay. Furthermore, you can be rest assured that in the onset of an emergency, both you and your family will have access to our 24-hour support line.
In a nutshell, the All-Inclusive Package Course has been specifically designed to ensure that you have a safe, high-quality and entertaining study abroad experience in Spain from start to finish.
| Weeks | 4 | 12 | 24 |
| --- | --- | --- | --- |
| All-Inclusive Package Course | 3700€ | 7495€ | 13495€ |
| Weeks | 4 | 12 | 24 |
| --- | --- | --- | --- |
| All-Inclusive Package Course | 3700€ | 7495€ | 13495€ |
Prestigious university right at the heart of Barcelona
Spanish courses of excellent quality and flexible durations.
Simple and quick book and registration process.
Register Now