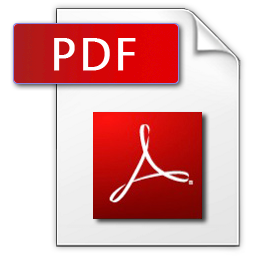 Download Brochure
Notice on accommodation
Barcelona-University.es only offers accommodation services for students registered on the Spanish Courses offered on this website. Please note that it is not possible to book accommodation without signing up for a course at the Autonomous University of Barcelona.
Student Accommodation
If you need accommodation for your stay in Barcelona, it can be booked through the Autonomous University of Barcelona when you sign up for one of the Spanish language courses offered on this website. Below you can find further information about the accommodation options available. Please also take a look at the Terms and Conditions applied when booking accommodation through the Autonomous University of Barcelona.
If you prefer looking for your own accommodation we can recommend this article about how to find student accommodation in Barcelona.
Important information about shared flats
A shared student flat is the most popular type of student accommodation that we offer. However, there is a limit to the number of flats/landlords that the UAB has access to and as a result, this type of accommodation option is not always available.
As a general rule, during the academic year (October to the end of May) it is very difficult to get landlords to accept rental terms of less than 4 months. If you are planning to study at UAB for a shorter period during this time and would like us to arrange accommodation in a shared flat, please contact us for information about availability.
If a shared flat is not available we can offer you bed and breakfast accommodation with a host family. In this case, you will not live as an integral part of the family - sharing several meals per day etc. Instead, you will have your own room, your own key and the offer of breakfast each morning. Otherwise, you can come and go as you wish.
Shared Apartments
UAB offers two different types of student apartments (although when available the first option will always be prioritised).
Students Apartments I
These apartments are to be shared with other students. Within these apartments the kitchen, living-room and bathroom are shared with other students. The apartments are located less than 30 minutes from the school and are only available for a minimum of 4 weeks rental throughout the year.
Students Apartments II (with owner)
These apartments are to be shared with the owner. They are all located within 30 minutes travelling time from the school. These are generally 2 to 5 bedroom apartments and the kitchen, living-room and bathroom are shared with other students. These apartments are available for a minimum of 2 weeks rental.
Selected Host Families
Host families have been carefully selected and approved by host family providers. Accommodation is in single or twin rooms and students may choose from Bed & Breakfast or Half Board. Staying with a host family allows students to practise Spanish with native speakers in the home and to meet other students. Families can consist of couples, individuals or parents with children. Host families generally live less than 30 minutes from the school.
Summer Student Residences
The on-campus student residence Vila Universitària is only available during the months of July and August. This residence is located on the main campus of UAB which is situated about 40-50 minutes from the centre of Barcelona where the Spanish courses take place. For complete information on the Vila Universitària student residence If you are interested in this option please contact us for a price quote.
The following table shows the prices for the single room, for students wishing to register for the Intensive Spanish Courses at Barcelona University.
Weeks
4
6
8
10
12
14
16
Extra Week
Host Family
Single Room
Half Board
914€
1638€
2362€
3086€
3810€
4534€
5258€
-€
Full Board
987€
1711€
2435€
3159€
3883€
4607€
5331€
-€
Double Room
Half Board
833€
1293€
1753€
2213€
2673€
3133€
3593€
-€
One of Spain's Top 3 Universities.
Spanish courses for ALL spanish levels ranging from 2 weeks to a full academic year.
Spanish language campus located right in the heart of Barcelona.
Easy, quick registration and payment process.
Register Now