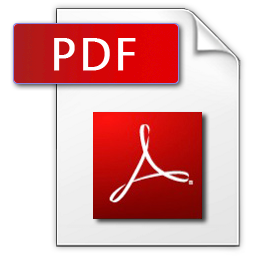 Download Brochure
Why Study Spanish in Barcelona & FAQ
Useful information about Barcelona and answers to the most common questions about learning Spanish in Barcelona
Avant-garde, happening, eccentric and historic, Barcelona is Spain's most popular destination for foreign language students. It is also the nation's fashion capital, as well as its second largest city.
Set on the Mediterranean Sea and enjoying a mild climate, Barcelona lacks nothing; museums and art galleries, Gothic and Modernista architecture, street markets and boutique shopping, Spanish, Catalan and international gastronomy, 5 kilometres of National Geographic's 'World's Best City Beaches', and bars, clubs, concerts and festivals galore. As the capital city of Catalonia, a region with its own unique identity, Barcelona is also one of Spain's most intriguing cities historically, culturally and politically speaking.
If you are considering studying Spanish in Barcelona, you will probably have lots of questions about the city – like what it has to offer, what the culture and weather are like, and what kinds of attractions, food and entertainment are available. You may also be curious about the region's second language, Catalan, which many people speak here, alongside Spanish.
All these questions and more are answered as thoroughly as possible in this section. Something not there? Get in touch and we'll do our best to provide you with up to date, accurate information.
Articles about Barcelona and Studying Spanish in Barcelona
How do you get from Barcelona airport to the centre of the city? What is the best and cheapest way to see Barcelona's sights? This article on Barcelona's metro, bus and tram network covers how everything works, including running times, the cost of fares and where to download metro, tram and bus maps. You'll also find out about the city's special sightseeing services.
Barcelona offers culture, history, architecture, art, fashion, music, beaches and much, much more. Find out, district by district, what sights, monuments, museums, shops, beaches and other places there are to visit in Barcelona, as well as some of the weird and wonderful cultural and entertainment activities you can take part in during your time here.
In Barcelona you can easily eat out well on a student budget. This article reveals insider knowledge on Barcelona's best and most reasonably priced local restaurants, tapas bars and chic fast food joints, where you can eat good, fresh food in an enjoyable ambience, without spending a fortune.
Party on! No matter what your musical and drinking tastes are, Barcelona offers something for everybody. From house music and cocktails, through wine and flamenco, to specialty beers enjoyed over football, you'll be sure to find something to tempt you on this list of handpicked Barcelona night venues - and locate the best places to socialise and meet other students.
Local weather in Barcelona changes from winter to summer. When travelling to the city, it's useful to know what temperatures to expect, how much sunshine or rainfall there will be, and what sort of clothes you should bring. This article explains Barcelona's seasonal weather patterns in detail, helping you to prepare for your time abroad.
Find out about Barcelona lifestyle, Spanish and Catalonian customs, and what Spanish language immersion in the city is like. Barcelona offers a vast array of Spanish experiences, from street café culture and cutting edge art and design, to museums, fashion, beaches and nightlife. This article will give you a feel for what your time in Barcelona will be like, and what you can expect to see and learn.
Find out why Barcelona, as a language-learning destination, is on par with great European cities like London, Paris and Berlin. This article delves into Barcelona's rich historic and cultural offering, its unique architecture, exceptional weather, cheap living costs and the many festivals, activities and sights that will surprise and delight you during your stay.
Barcelona is the most popular language-study destination in Spain, for a reason. No other Spanish city has as much flamboyant character as this extraordinary Mediterranean port. Find out why so many language students fall in love with Barcelona and everything it has to offer, and why it compares so favourably to other Spanish cities as a cultural destination.
Castilian Spanish and the Catalan language are two different things, but they both exist side by side in Barcelona. So what exactly is the difference? Will the locally spoken Catalan hinder your progress if you want to study Castilian Spanish in Barcelona? In this article you'll get simple, clear answers to all your questions about the two languages.
This article gives you tips and ideas on how to start practicing Spanish outside the classroom, when you enrol onto a language immersion course in Barcelona. Learn how to be more confident when speaking to locals, what the best places are to practice, and many fun and useful ways in which you can get the most out of improving your conversational skills and vocabulary, the easy way.
Are you looking for student accommodation in Barcelona? In this article you can find more information about how to find your own accommodation in a student flat in Barcelona as well as what to look out for if you are looking for accommodation in Barcelona.