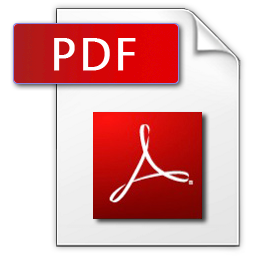 Download Brochure
Summer Spanish Courses at Barcelona University UAB
The UAB's summer courses are offered throughout June, July and August. The courses follow the structure of the university's regular intensive courses, and can be taken individually or combined for an extended program.
The program starting on the 27th of July and running into August has a slightly different format to the rest of the summer courses. Instead of having classes 5 days a week from Monday to Friday, during the month of August there are classes from Monday to Thursday only. To compensate for the loss of classes the course lasts 5 weeks instead of 4- from the 27th of July to the 28th of August. The course in August can still be combined with courses in July or September.
During the month of August, optional extra-curricular activities are arranged on Fridays.
Start Dates and Facts
Number of Classes: 20 hours per week Monday to Friday. (16 hours Monday to Thursday in August)
Levels: 6 different levels (Elementary, Lower Intermediate, Intermediate, Upper Intermediate, Advanced and Proficiency). European Council's Common European Reference Framework for Language Learning and Teaching - more
Students per Class: 6-15 students per class.
Schedule: 9am-1:30pm
Starting Dates: 05 Jun 2023 / 03 Jul 2023 / 31 Jul 2023
Prices
| Weeks | 2 | 4 | 6 | 8 |
| --- | --- | --- | --- | --- |
| Summer Course | 500€ | 960€ | 1440€ | 1920€ |
Top university in the heart of Barcelona
Quality Spanish courses with flexible time-lengths
Easy, convenient booking and payment
Register Now
Further Course Information
The summer courses are ideal for those who wish to learn a lot in a short period of time while enjoying the summer vibrancy of Barcelona. Whereas people of all ages and backgrounds enrol in the UAB's summer courses, program participants are predominantly young students between the ages of 18-35.
This course allows students to combine a productive educational experience with a vacation in one of the most vibrant cities in Spain– and in the world. Barcelona's beautiful coastline and excellent nightlife take on a special character during the summer months, making it an ideal study destination for this time of year.
Summer courses are available for both experienced and inexperienced students, with six language levels offered, ranging from absolute beginner to proficient speaker. 20 hours of classes are offered per week, with two daily hours of grammar and two daily hours of conversational practice (for a total of four classroom hours per day). Class sizes are kept to a maximum of 15 students per class to allow for ideal student-teacher interaction.
The course includes a Spanish level assessment test on the first day of class to determine the student's appropriate classroom placement, as well as ongoing assessments and individual tutoring sessions throughout the course duration. Students also have the option of taking an exam upon completing the course to obtain an official certificate that validates their current level of proficiency in Spanish (only available for students studying 4 weeks or more).
Accommodation in Barcelona
For your summer Spanish courses at the University of Barcelona UAB we can offer you 3 different types of accommodation: shared apartments and host families located in the centre of Barcelona within 30 minutes from the university, as well as the option of staying at the main campus residence (although this is located 45-60 minutes away from where the Spanish courses take place).
For further information about the different types of accommodation, please see our accommodation in Barcelona page.
Weeks
2
4
6
8
Extra Week
Host Family
Single Room
Half Board
704€
880€
1584€
2288€
-€
Full Board
788€
985€
1773€
2560€
-€
Double Room
Half Board
625€
794€
1418€
2043€
-€
Shared Flat
Single Room
No meals
580€
725€
1305€
1885€
-€
Double Room
533€
605€
1138€
1670€
-€
Top university in the heart of Barcelona
Quality Spanish courses with flexible time-lengths
Easy, convenient booking and payment
Register Now