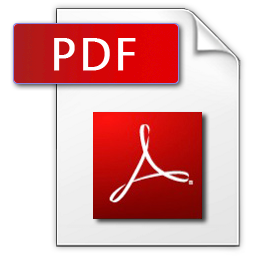 Download Brochure
How to learn Spanish in Barcelona? – How and where to learn Spanish outside classes
Spanish only! This is the best motto to have, when you enroll on a Spanish course in Barcelona. The whole idea of an immersion course is to learn Spanish in class, and then apply your newfound knowledge in your surroundings.
This could be daunting at first when you're in a new country and everything is different from home. If you're not sure where to start learning Spanish outside the classroom during your stay in Barcelona, here are some fun suggestions that will get you speaking and understanding Spanish in no time!
1. Start with food
When in Spain, one of the best experiences is trying new foods. There's no better place for it than Barcelona, the culinary capital of Catalonia, where you'll find every type of Spanish and international food imaginable. And since everybody has to eat, you will inevitably enter restaurants, tapas bars and cafes during your time in the city. This will provide you with some excellent opportunities to practice Spanish.
Start by reading the menu. If you see something that you are not familiar with, ask the waiters to explain what it is, in Spanish. This will get you listening and learning new vocabulary straight away, and the odds are that you will pick up some new language every day, even if you do not understand every single word. Next, of course, you can order the food in Spanish, and later, ask for the bill.
During your Spanish classes you will probably have covered many of these situations, but if you've forgotten words or phrases, there's no harm in carrying a little pocket phrase book, dictionary or mobile phone app that will prompt and help you along. After just a few days of practice over good food, you'll never forget the new Spanish you've learned, and will become more and more confident ordering and discussing cuisine and drink in Spanish.
2. ¡Música!
Whether you're into pop, rock, alternative, hip hop, electronica or flamenco, Barcelona's bars, nightclubs and concert venues will give you ample opportunities to hear and sing along to Spanish music. Why not kick start your learning experience at home, before you leave? Find out about Spanish bands or singers on the web; this will help you identify concerts and dance venues you'll enjoy, when you're in Barcelona.
To make music into more of a language-learning experience, you can find Spanish song lyrics online and download mp3's onto your iPod and practice singing along. Since Barcelona offers all-year round concerts by big and small bands and song artists, you can book tickets to concerts during your stay and sing your heart out to the beat of the real thing. And if you really love singing, you could even venture into a karaoke bar and try belting out your favourite Spanish tune to your classmates.
3. Shop 'til you drop
Instead of just learning shopping vocabulary in your Spanish language class, you are now in a position to actually visit real Spanish stores in Barcelona. Go to the retro clothes stores and antique shops in the Gothic district, the international brand stores on la Rambla, or wander around the flea market on Plaza Real. Get chatting to the sellers and shop owners about their products.
If you're thinking of buying something specific, like a souvenir for someone back home, try to prepare some words beforehand using your dictionary. That way you can ask the shop assistants some questions when you're in the store. You'll find that vendors will almost always be happy to chat with you, so it's an ideal way to build your conversation skills.
4. Catch a film
If you're lucky enough to have a TV in your student flat, it can be a great way to catch up on local news, weather, documentaries or soaps. But nothing beats going to the cinema with your classmates, ordering popcorn and getting stuck into a good film on a big screen.
Barcelona has around 40 or more cinemas, from huge multiplexes in shopping centers like Diagonal Mar to small art cinemas. Several international and independent film festivals are also held in the city throughout the year. Spain boasts great past and present film directors and acting talents, like Pedro Almodovar, Luís García Berlanga, Folián Rey, Carlos Saura, Joan Antonio Bardem, Penélope Cruz and Antonio Banderas.
In a big metropolis like Barcelona, you'll have the perfect opportunity to watch the latest and best Spanish productions. Even if you miss some of the dialogue in the film, a movie will help you associate words with situations and gestures, and bring you that much closer to fluency. Just be aware that non-Spanish language films in Spain are dubbed over. Therefore you're better off watching only original Spanish language films, where the actors' mouth movements match the sounds they make. This will help you understand and learn.
5. Revise your notes from class and use them in real life
Going over your daily notes from your Spanish class might sound like a really obvious suggestion. It might even sound a little boring, and you'd probably rather spend your time seeing the sights and having fun. But even if your teacher hasn't given you any additional homework, taking just half an hour to re-read your notes after class has great benefits.
The ideal way to get the most from language immersion is to use and reuse the same vocabulary you learn in class, as frequently as possible. Through immediate repetition, words will stick in your mind much more easily. So try to read your notes or a relevant Spanish language book chapter after class, then venture out and try to apply that day's lesson in real life.
For example, if you have learned to ask for directions, revise the day's vocabulary before setting out to go sightseeing. Then use the lesson vocabulary to find your way round Barcelona. Or if you've gone over a chapter on playing sports, why not go to a local bar and catch a football match over a beer? If you're in the mood for socialising, use your personal introductions vocabulary to go out to a local club or bar and get chatting to the people around you.
6. Lose your inhibitions with the "rule of 3"!
The only way to learn a language is to keep speaking and listening to it, even if you make mistakes. Sometimes it may seem difficult to use Spanish in real situations outside the safe perimeters of your Spanish classroom. You may even get tongue-tied, feel frustrated when people don't understand you, or just feel shy.
This is where the "rule of 3" comes in really handy. Set out to chat to one new Spanish person every day and make it your aim to find out three new things about them. In other words, apply the rule of "3" and ask them three easy conversational questions about themselves! You can talk to anybody this way - the lady who works in the café next door to your student flat, one of your Spanish teachers at school, or someone you meet at a street festival.
If you prepare some questions like this beforehand, and practice saying them out loud, you won't have the added pressure of thinking about things to say. Most people enjoy talking about themselves and will happily chat to you about what they do for a living, or what books or music they enjoy.
Finally, this is by far the best way to get insider knowledge about Barcelona too. Only by talking to locals will you get to know the cheapest tapas places, coolest sights in the city and get to grips with native Spanish expressions!