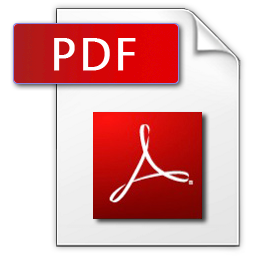 Download Brochure
How does the Barcelona metro and public transportation system work?
Barcelona has a comprehensive and efficient public transport network, including the metro, buses and trams. You can also find cable cars in Barcelona, as well as a historic Blue Tram and double-decker buses for sightseeing - or you can travel by taxi.
Integrated transport system
In Barcelona the metro, buses and trams belong to one integrated transport system operated by Transports Metropolitans de Barcelona, or TMB. This means that you can buy integrated tickets from TMB points of sale, which allow you to travel on all modes of transport. You can find online metro and bus maps on the TMB website, tram maps and information on the TRAM website and night bus routes and information on the AMB Nitbus website.
Buying tickets for the metro, buses and trams
You can buy tickets for the metro, buses and trams at TMB metro stations. Tram stations also have ticket vending machines. On buses, you can buy a single bus journey ticket from the driver, but you cannot purchase travel cards or tickets for other modes of transport on a bus. For travel cards and multi-journey tickets, you usually need to buy your ticket from a vending machine, but at some metro stations you can also buy tickets from a sales clerk in a ticket booth. The vending machines offer various language options, so this usually makes the buying process easier the first time round.
Tourist transport services
Barcelona's tourist transport services - the sightseeing buses, the historic Blue Tram and the Montjuïc cable cars - are run separately by the Barcelona Bus Turistic company. Although Montjuïc cable car tickets are available at some TMB points of sale, you are normally advised to check routes and operating hours on their website and you can also purchase tickets directly as you board the transport.
Travel zones
The Barcelona metropolitan area is divided into 6 travel zones. Zone 1 is the centre of Barcelona, and zones 2-6 are each gradually further away from the centre, zone 6 being the furthest out – see the official TMB zone map here. Traveling within one zone is cheaper than travelling across zones, and the more zones you cross, the more expensive your journey becomes.
Zone 1 covers the entire centre of Barcelona - and a Zone 1 travel card is sufficient, if you're getting to know the city centre and its main sights. A Zone 1 ticket also covers the journey from Barcelona airport to the city centre.
Tickets for Zones 2-6 will take you all the way to the edges of Barcelona, to some of the villages or towns within the wider Barcelona area. For example, the popular beach resort Sitges is located in Zone 3.
Types of tickets
Since the Barcelona transport system is integrated and includes many various types of transport, you can buy travel cards or combined journey tickets, which allow you to switch between the metro, buses and trams. These are called integrated tickets. These are divided into two types: the "travel cards", which enable you to take an unlimited number of journeys during a specified period of time on combined modes of public transport. There are also "multi-journey" tickets, which allow you to take a fixed number of journeys. There are also single tickets.
Here is a description of the main types of tickets available:

Single tickets: Single tickets are ideal if you only use public transport very occasionally, and want to get from point A to B. They are valid for a single journey on a TMB bus, metro or on the Motjuïc cable car. These are individual journey tickets, so you cannot use them to hop on and off different types of transport.
Multi-journey Travel Cards: These cards are valid for several journeys on the bus, metro or trams and can also be used by multiple persons. For example, there is the T-10 Card, which entitles you to 10 journeys of 75 minutes in length (or until you've reached your destination). After 75 minutes, or at the end of your journey, you must validate your card again in a ticket validation machine, usually found at the metro turnstiles, or inside trams and buses. (The T-50/30 card works the same as the T-10, but gives you 50 journeys during 30 days, and the T-70/30 card gives you 70 journeys during 30 days.)
Day travel cards: The daily travel card, called T-Día, is an individual travel card, which can only be used by one person. It is valid on multiple modes of TMB transport. It can be used for one day from the time you first validate it in a ticket validation machine, until the end of service that same day. (This means that day travel cards are worth more when bought and used from early in the morning).
Monthly travel cards: These are individual cards as above, but valid for a whole month (T-Mes) or three months (T-Trimestre). They can be used on multiple types of TMB transport.
Young Persons' Travel Card: If you are under 25 years of age, you can buy the T-Jove card, which enables you to travel on multiple transport modes during 90 days. To buy it, you must prove your age by presenting valid proof of ID, for example a passport.
Hola BCN! Travel Cards: If you're planning to explore Barcelona's tourist sites during 2-5 full days, you can buy this special tourist travel card that covers the city transport (metro, buses and trams), as well as the wider over-land train network in the Catalonia region.
Tourist sightseeing bus tickets: Barcelona sightseeing buses operate daily, travelling a fixed route with stops at all the important city monuments and sights. You can hop on and off as often as you like during the time period stipulated on your ticket – for example 1 or 2 days.
Special single tickets can be bought when TMB operates special timetables for sport events or to tourist attractions. For example, when there is an important football match on, there is often a special bus timetable arranged for football fans, running from the centre to the football stadium. Another example is the special single ticket you can buy for the Montjuïc bus service.
Prices
If you are exploring Barcelona's main sites by metro, bus or tram, a Zone 1 ticket will usually be sufficient. Zone 1 covers the central city area, some inner suburban districts and Barcelona airport. The following prices are for Zone 1, but you can find information about Zones 2-6 on the TMB website's fare page.*
Single ticket for metro, bus, train or tram: 2,15 €
T-10 multi-journey card: 10,30€
T-50/70 multi-journey card: 42,50€
T-70/30 multi-journey card: 59,50€
T-Día one-day travel card: 7,60€
T-Mes one-month travel card: 52,75€
T-Trimestre three-month travel card: 142€
T-Jove young persons' travel card: 105,00€
Hola BCN! 2-5 day travel cards: 14€-30,50€
Special football single ticket on a TMB bus (when applicable): 2,90€
Special Montjuïc single TMB bus ticket: 1,50€
Sightseeing bus ticket 1 day: 27,00€
Cable car Motjuïc round trip ticket: 7,80€
Blue Tram single ticket: 4,20€
Timetables
Barcelona's transport system is well served by frequent metro trains, buses and trams, so you normally don't have to worry too much about timetables. The metro, bus and tram services run every few minutes throughout the city's centre, especially Zone 1. If you want to consult timetables or find out journey times, you can do this very conveniently on the TMB website's Journey Finder page, where you simply enter your departure location, the destination, the date and the approximate time you wish to travel – the website calculates the best route options and times for you.
The metro opening hours are as follows:

Sunday to Thursday: from 5am to 12 midnight
Fridays: from 5am to 2am
Saturdays: during 24 hours
24-hour service is also given on 1st January, 24th June, 15th August, 24th September
On Christmas Eve (24th December) trains stop running at 11pm
When the daytime transport stops running, there are night buses available from the bus company AMB Nitbus. You can find the routes, timetables and fares on their
website
.
Disabled travellers
Barcelona's public transport system is well designed for disabled passengers. With a few exceptions, all the metro stations and buses are wheelchair accessible, and the detailed information and maps showing stations with lifts and ramps are available on TMB's Accessible Transport webpage.
Taxis
The taxis in Barcelona are yellow and black, and if the green light on the roof is on, this means the cab is free.There are several taxi companies in Barcelona, but the largest one is Radio Taxi, Tel. (+34) 933 033 033. A company called Taxi Amic has a fleet of reduced mobility cabs, Tel. (+34) 934 208 088. The taxis in Barcelona run on a meter. The starting fare and the final price depend on which tariff the taxi is operating under and how heavy the traffic is. Night tariffs are more expensive than day tariffs and the taxi will also place an extra fee on any larger pieces of luggage. A taxi from the airport to the city centre can costs around 30-50€, depending on the exact destination, the flow of traffic and the time of day. If in doubt, get an estimated price from the taxi driver before you climb in - and bear in mind that unexpected heavy traffic may increase the price. Although some taxis in Barcelona now accept payment with credit cards, you will usually need to pay in cash.
A list of all Barcelona public transport websites:
Metro and Buses – TMB
http://www.tmb.cat/en/home
Trams – TRAMS
http://www.tram.cat/en/
Nightbus
http://www.ambmobilitat.cat/Principales/BusquedaNitBus.aspx
The Blue Tram – Tramvia Blau
http://www.barcelonabusturistic.cat/es/tramviablau
The Montjuïc Cable Car
http://www.barcelonabusturistic.cat/es/teleferic
The Sightseeing Bus
http://www.barcelonabusturistic.cat/es/catalunya-bus-turistic
Radio Taxi 033
http://www.radiotaxi033.com/
Taxi Amix - Reduced Mobility Vehicles
http://www.taxi-amic-adaptat.com/en/
*Prices quoted February 2014