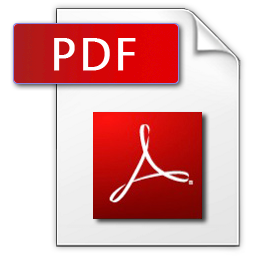 Download Brochure
Barcelona Nightlife - Where to go and meet other Spanish and Foreign Students?
Barcelona is Spain's second biggest city. So whether you're into post-modern electro pop served with chilled cava, or still riding the 90's grunge wave with a bottle of beer in one hand, Barcelona offers a little bit of something for everybody.
Below is a directory of the city's nightlife hotspots, barrio by barrio (that's the Spanish word for neighbourhood or district). Each area has its own character and popular bars and clubs - we've pinpointed the ones where you'll be likeliest to have fun, experience something new, or meet lots of other students, both international and local.
And remember, when in Spain, the night is never over until the sun comes up…
La Rambla / Ciutat Vella
As with sightseeing, the La Rambla area is a good place to start your nighttime adventures. Just bear in mind that this area is touristy and therefore quite expensive, so you'll probably want to enjoy one drink, watch the busy La Rambla life go by, and then move on. On the boulevard itself you'll find several café-bars, restaurants and tapas places, as you wander down. It's worth enjoying a cocktail or a glass of wine somewhere nice like Café de l'Òpera or Boadas Cocktails, then try the bars off the main drag for slightly cheaper prices. El Bosc de les Fades is the surprisingly atmospheric, and reasonably priced bar inside Barcelona's Wax Museum on Passatge de la Banca 5. The Oveja Negra bar on Sitges 5 is a busy and popular student bar where you can order jugs of cheap sangria and play pool.
Barrio Gótico
Barcelona's Gothic Quarter has a treasure trove of trendy little bars and drinking caves. If you want to try one of Barcelona's most fashionable and famous venues, head to the Milk Bar on Carrer d'En Gignàs, 21. With its plush oriental interior and stylish punters, this is definitely the place to be seen. If you're just longing for a good old pub, though, the Gothic Distric is home to many fun and friendly Irish establishments, like Flaherty's. For clubbing, head straight to Plaza Real: Jamboree is a legendary club, which offers a high-standard lineup of jazz musicians in the evenings, and at midnight converts into a nightclub that features different styles of dance nights, like electronica or hip hop. Sidecar Factory Club is also a student favourite, putting on live music and club nights every day of the week. If you're into flamenco, you'll definitely find it at Tarantos.
El Born
El Born is where all the fashion-conscious locals head for their night out, and The Passeig del Born is the street where most of the action can be found. Miramelindo is a relaxed bar with comfy seats and low-key music, perfect for chatting with friends over a long drink. Or check out Cat Bar, a punk bar/vegan restaurant, also featured in our recommended budget restaurants section. At Princesa 23, named after the street where it's located, you can get cheap cocktails and two-for-one during happy hour.
Gracia
In the Gracia district you have the very bohemian La Fourmi on C/Mila i Fontanals 58. Here you'll find both hip young things on iPads, as well as slightly older armchair philosophers – all engrossed in serious conversations over good coffee or mixers. If you're looking for an even more mature crowd, try Belle Epoque on C/Siracusa 15 for stylish bistro food, subtle lighting, and a very elegant and comfortable bar for sipping cold drinks.
L'Eixample
This district is almost entirely residential, and built in a grid pattern. Start at Plaza Catalunya where the young, international student crowds head at the beginning of the night. For chilled out cocktails go to Slow Barcelona on C/Paris 186. Then check out the airy, modern Belushi's Bar where you can have a drink in the beautiful lounge, coffee on the terrace, mixer drinks at the bar, or have dinner. At night, Belushi's converts into a party zone with live music and sports, cheap beer and sangria, and a very happy young student and backpacker crowd. L'Eixample is also famous for Casanova street, locally referred to as 'Gayxample' because of its thriving gay and lesbian scene. You can expect the trendiest bars and discos here, with up to date beats and DJ sessions - as well as hip little restaurants. Finally, the glitterati-style Hyde nightclub on Passeig de Gracia has also become very popular with students. It's an ultra-cool restaurant-club that serves beautiful dinner (with a bottle of Moet for those who can afford it), all to the beat of smooth, soulful house and R&B.
Raval
Raval is edgy and bohemian. This neighbourhood used to be poor, and not very pleasant, but with the arrival the MACBA museums and the arty crowd, it has cleaned up and become the place of alternative cool. Rambla de Raval is the district's main street and amongst the fast food places, you'll find great little bars like the luxurious Marmalade, and just off the main street on Carrer de Sant Pau 77, you'll find the trendy Ambar Bar. The oldest nightclub in Barcelona, Les Enfants, is located on Carrer de Guàrdia 3. You're guaranteed to have a good night in Les Enfants - they host an incredible range of music genre nights ranging from rock and pop, through indie and alternative, to electro and dj sessions. Sala Apolo on Carrer Nou de la Rambla 113 is a treat for those into punk or alternative music, and the club also hosts midweek parties, hilariously titled "Nasty Mondays" and "Crappy Tuesdays".
Olympic Port
You could also head down all the way to the Port Olimpic, and visit the coolest bar of them all, the Barcelona Ice Bar. And on the hotter end of the scale, this is also where the Barcelona Boat Party sails from almost every night during the summer - beware though, you need to be very serious about partying hard.
Barceloneta
Finally, the Barceloneta beach district. There are a number of good nightclubs and bars here, and you'll find them all simply by walking around. But we only have one word for you: Shôko. If you're going to visit one nightclub in Barcelona, this is it. There is an Asian-Mediterranean fusion restaurant here, with a spectacular seaside terrace - and the venue later turns into a kicking nightclub, offering something for everyone. Shoko organises themed nights (Fashion Night, Kiss Kiss Bang Bang, Pure Shoko…) in an environment consisting of Japanese pop art, lacquered furniture and other mind-bogglingly swank decorative details – not to mention the biggest in international DJ names. The sheer madness of the music and the happy party crowd will force you to join in, dance like a maniac, and never ever forget the night you spent in Shôko!