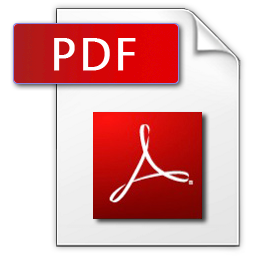 Download Brochure
Barcelona Weather - What is the weather like in Barcelona and what clothes should I bring?
Barcelona is one of those places where you can travel any time of year. It doesn't really matter whether you stay for two weeks or an entire academic term, because there is always something to see and do. However, if you're looking to sunbathe on the beach, or you want to avoid rain at all costs, then you may want to book your Spanish course accordingly.
Mediterranean climate
Barcelona is on the sea and has what's called a Mediterranean climate. This means that autumn, spring and winter can be wet, although temperatures stay fairly mild. The summers are hot and dry. There can be several days a year of extremely cold or hot temperatures; heat is concentrated in July and August, cold weather in late December and through January and February.
Below is a season-by-season overview of Barcelona's weather, including monthly sunshine and rain patterns, temperatures, and what kind of clothing suits each time of year.
1. SPRING: March, April, May
From March to May, you're likely to encounter at least some rain, and March is the coolest of the spring months. During some years it can rain fairly constantly, but spring weather is very changeable and you may equally get many consecutive sunny days. Barcelona lies beneath the Pyrenees and gets frequent cold winds rushing down the mountainside this time of year, especially in April. To many people, May is the most enjoyable time in Barcelona, with fresh, clear air and many warm sunny days, especially towards the end of the month.
Spring clothing
You should adapt your Barcelona spring clothing to the very changeable weather. How cold you feel will depend on the temperatures you are used to back home, but you should bring a hardy windbreaker or a warm raincoat at the very least. In March, a lighter winter coat will not go amiss. Don't forget your umbrella! Generally, bring layers. Clothing that can be easily peeled off and put back on works well with the changes of temperature between night and day. For footwear, if it's not raining, you'll be fine in walking shoes or trainers (sneakers), but if the wind chill factor is high or it's raining hard, you'll need a pair of good boots or wellies.
Having said all this May can bring hotter weather especially at the end of the month. Locals won't go to the beach in May, but if you hail from colder climes, late spring sunshine can have you sunbathing at Barceloneta beach in a bikini and flip-flops.
Spring temperatures (ºC / ºF) and rainfall (mm):
March: 9-16ºC or 48-60ºF, 48mm
April: 11-18ºC or 51-64ºF, 43mm
May: 14-21ºC or 57-69ºF, 54mm
2. SUMMER: June, July, August
Many think of Barcelona as a beach destination. This is true for the summer months, but a word of warning: July and especially August can be stiflingly hot. The city feels like an oven from 1-5pm. Working locals tend to stay indoors during the hot afternoons and most escape on holiday to Spain's coastal resorts. If intense heat is not your cup of tea, avoid July and August and aim instead for warm, pleasant June. See here for further information about Spanish summer courses available at Barcelona Univeristy
Summer clothing
In July and August, you'll get by with light summer clothes. Think cotton shirts, shorts, dresses and sandals for maximum comfort. The odd windy night may feel cooler, so it's always a good idea to bring something you can throw over your shoulders, like a cardigan or a sweatshirt. Nighttime in July and August can also feel suffocating. Cheap student accommodation may not always come with air-conditioning, or you may want to keep the electricity bills down, and in those circumstances sleeping in minimal clothing with the fan on can be your best option.
June on the other hand, experiences cooler nights and days that are warm, but not broiling. In June you should bring summer clothing, but also bring open walking shoes or jeans and long-sleeved shirts for evenings. A light jacket, thin scarves, sweatshirts or cardigans are a good idea too. In very early June and right at the end of August there may also be some rain, so again, an umbrella is a good idea.
Summer temperatures (ºC / ºF) and rainfall (mm):
June: 18-25ºC or 64-77ºF, 37mm
July: 21-28ºC or 69-82ºF, 27mm
August: 21-28ºC or 69-82ºF, 49mm
3. AUTUMN: September, October, November
There is a really good chance of rain in Barcelona from September to November. Although spring can bring rain too, precipitation is definitely at its highest in autumn and winter. In September, when the weather is still hot, there are thunderstorms. Temperatures drop progressively, with September enjoying warmth akin to early summer, but then October begins to feel more like autumn, and November is the precursor to the coldest winter months.
Autumn clothing
Clothes in the autumn should be exactly the same as in spring (read more above) – with slightly less warmth needed in September and most in November. Items that can be easily put on and taken off to adapt to the changeable weather are ideal, and there should be a good balance of lighter day clothes and warmer morning and evening layers. Putting an emphasis on rain clothing is important in autumn – think raincoats, water resistant windbreakers, boots and an umbrella.
Autumn temperatures (ºC / ºF) and rainfall (mm):
September: 19-25ºC or 19-77ºF, 76mm
October: 15-21ºC or 59ºF-69ºF, 86mm
November: 11-16ºC or 51-60ºF, 52mm
4. WINTER: December, January, February
Winter is great in Barcelona, if the beach is not your first priority. Days are often sunny, but chilly. Remember that Barcelona is by the sea, and the humidity can add an extra bite to the generally mild winter temperatures. Older buildings and student accommodation are usually not insulated, so temperatures inside can feel the same as outside and heaters are usually needed, as few houses have central heating. You may get rain from time to time.
Winter clothing
Although people from the colder northern countries may regard Barcelona's winter temperatures as very mild, the sea air can add to the chill factor. A good winter coat is essential, as are warm shoes or boots. But by all means bring a lighter winter jacket in case you get a really sunny day. On really cold days, when the sky is grey and the wind blows hard from the sea, you will be thankful for a good coat and a warm scarf, and even a pair of gloves or a hat. As indoor temperatures may be the same as outside, bring warm pyjamas and importantly, slippers or thick socks for the cold stone floors that are typical in Spain. A variety or jeans, trousers (pants), shirts and woolly jumpers are essential, yet there is no harm in packing some t-shirts and lighter items for really sunny days when you're sitting on a sun terrace having coffee. As always, an umbrella is not a bad idea, just in case.
Winter temperatures (ºC / ºF) and rainfall (mm):
December: 8-13ºC or 46-55ºF, 45mm
January: 6-13ºC or 42-55ºF, 31mm
February: 7-14ºC or 44-57ºF, 39mm