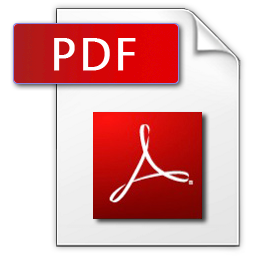 Download Brochure
Finding student accommodation in Barcelona
Finding accommodation in Barcelona boils down to two options: either booking accommodation through us, or searching for yourself. Factors to take into account are the length of your Spanish course, your personal preferences regarding housing, and, of course, your budget.
Book accommodation with us
Booking accommodation through us is no doubt the easiest option- we take care of everything. We provide accommodation offered by the University itself, which consists of student flats (shared usually with other foreign students studying Spanish at the university), as well as the chance to stay with host families. Do remember though, that this accommodation is standard and no-frills; don't expect double beds or luxury. Although this option is more expensive than searching for housing yourself, it has its advantages: if you encounter any problems concerning your lodging we will always be able to intervene and resolve any issues. If you will only be studying in Barcelona for a short period time, it is certainly worth choosing this option as the vast majority of landlords will not rent property for only a matter of weeks.
Find your own accommodation
This option is a little more complicated and time-consuming, but if you are planning to study Spanish in Barcelona for a longer period of time and want to rise to the challenge, then this could be a good idea. You can select accommodation according to your tastes and preferences (the exact location, mod cons, etc.) and it will often be cheaper. However, do take into account your level of Spanish- if you are coming to Spain with no prior knowledge of the language or with a very basic level of Spanish, you may want to reconsider whether this is really the right option, or at the very least try to learn a few essential phrases and vocabulary before starting your search.
If you think that this is the right option for you, read on…
How to book accommodation by yourself
Before you leave your home country, do some preparation. There is a wide range of websites dedicated to finding accommodation in Barcelona, here are a few of our tops picks:
BarcelonaHome
This website is for accommodation specifically in the city of Barcelona. The advantage of this site is that there are many more properties available to rent for a matter of nights and weeks, as well as months.
Easypiso.com
In order to use this site you must create a profile (which is free of charge for a basic profile). Although you can only exchange contact details and messages with landlords if one of you is a premium user (which requires a payment), as most landlords tend to have premium accounts, this does not prove to be problem.
Pisocompartido.com
This website is free and user-friendly, and there is no need to create a profile. Contact details are displayed alongside adverts which makes it quick and easy to get in touch with landlords.
We recommend arriving in Barcelona a few days prior to your course start date, staying in a hostel and spending a day going to viewings, having arranged a few online before arriving. You could also check local adverts whilst there. Take a checklist of questions you want to ask the landlords (enquire about the deposit, whether bills are included, etc.) and also inspect the flat for yourself.
It will make your stay in Barcelona a lot easier if you choose an apartment close to the language school. The school is located in the Casa Convalescència, in the south of the district of Horta-Guinardó. The closest metro stops are: Guinardó-Hospital de Sant Pau and Sant Pau-Dos de Maig. Concerning neighborhoods to avoid, one area to stay away from would be El Raval, located in the district of Ciutat Vella. However, Barcelona is considered a safe city and with appropriate caution and common sense you should not run into any problems.
Flat rents vary but prices generally start at around €350 per month (including bills).
REMEMBER. There are many accommodation scams in operation; to ensure that you do not fall victim to one, avoid giving out bank details or personal information and never pay a deposit or indeed any quantity of money online. Only pay once you have seen the flat for yourself and have met the landlord. And remember the famous saying (although it sounds clichéd it still holds true): If it's too good to be true- it probably is!