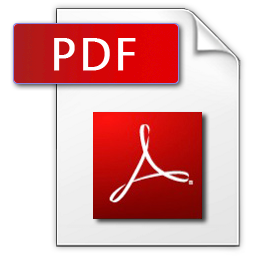 Download Brochure
Regulations
This programme is open to all students atuniversities and higher-education institutions who are interested inspending a period of their academic study at the UAB to broaden theirstudies without taking part in a mobility programme or an internationalagreement.
To take this programme, students must have beenaccepted at any university in the world and must have an excellentlevel in the language used to teach the subjects they are taking.Applicants must submit the application form, listing the subjects theywish to take and enclosing certification of their acceptance at auniversity.
Students admitted to this programme will havethe status of unidirectional exchange students. Their student recordsshall remain the property of their home universities.
Students whose home universities require abilateral agreement to be signed for them to join the programme shouldsubmit a request to the UAB International Relations Office.
Students applying for the programme must pay thecost of the credits being taken in order to complete the enrolmentprocedure. Any application not accompanied with the payment for thecredits shall not be considered valid.
Students not attending the first day of classesor leaving before the final day shall not have the right to a refund offees and shall lose all enrolment rights.
Students may not spend more than one academicyear on the programme unless advised to do so in special circumstances.In the latter case, students may take only one additional year,provided they have met the conditions for admission and havesatisfactorily passed all the subjects taken in the first year.
Students who wish to take an ordinary studyprogramme at the university once they have finished their Study AbroadProgramme must do so through the ordinary procedures for admission toSpanish universities. Participation in this programme is neither anadvantage nor a disadvantage for students applying for officialcourses. The credits obtained may be validated for official credits.
Study Abroad Programme students must take aminimum of two subjects and a maximum of 30 credits per semester. Atleast 50% of credits taken by students must belong to the same faculty.The price per credit is based on the prices for this programme, asapproved by the UAB Social Council. These students will not be entitledto the public rates for regular studies at the UAB. Students have theright to attend lectures and to obtain certification for the creditsthey have passed. Under no circumstances will an official qualificationbe given for this programme.
After completing the programme, students willreceive certification of attendance and results. Validating creditswith the home university is the responsibility of the student.
The deadline for applications to this programme are:
30 June, for the first semester of the following academic year.
30 November, for the second semester of the current academic year.