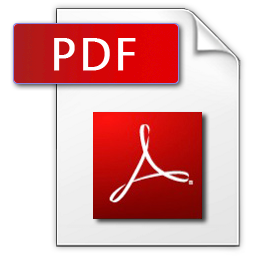 Download Brochure
Why study Spanish in Barcelona?
What advantages does Barcelona have over other cities in Spain? Why should you study Spanish there? You may be asking yourself these questions right now in order to decide whether Barcelona is the right language-learning destination for you. To help you make up your mind, below you'll find a rundown of all the Barcelona highlights that will explain why this city makes its visitors fall in love with it forever.
"The vibe"
Most people are amazed by the relaxed atmosphere Barcelona has, considering it is Spain's second largest city, inhabited by more than 1,6 million people. Some attribute Barcelona's chilled out feel to its Mediterranean location and sunny weather. Others believe it literally goes with the territory – being part of Spain, that is. Whatever the cause, it is definitely true that Barcelona's streets have a carefree ambience that you wouldn't find in other major European cities.
All the way from the sunny beachfront in Barceloneta, or the La Rambla area buzzing with flower sellers and street artists, to the narrows streets of the Gothic district and the down to earth La Gracia neighbourhood, this large metropolis retains its easy-going nature though and through. But if you had to choose between various destinations in Spain, how does Barcelona compare with other cities?
Iconic sights
Antoni Gaudí buildings in Barcelona easily rank up there with some of the most emblematic monuments and sights in the world, and they reflect Barcelona's very essence. Gaudí's most ambitious work, the Sagrada Familia cathedral, is architecturally as important as the Notre Damn in Paris or St. Paul's Cathedral in London. Accordingly, it has World Heritage status, and visually, it is far more mind blowing than any of its counterparts in other European cities. Built in a unique mixture of Gothic and Art Nouveau, the cathedral has eight laced steeples, a highly ornate façade that almost seems alive with religious and natural symbolism, and a nave where pillars are built like tree trunks and branches reaching out to the heavens.
Whilst Gaudí defines Barcelona more than any other architect, and his famous works are found in other locations in the city, Barcelona's offering does not stop there. The Gothic quarter with its narrow streets, gótico churches, old-style beer halls and antique shops is world famous, and the modern port with its elegant restaurants, nightclubs and shopping centre is the home to jet set summer yacht competitions.
Visit the MACBA museum in the edgy, arty Raval neighbourhood or ride up the Motjuïc Mountain by cable car. See sights like the Palau Nacional built for the 1929 World Exhibition, the Plaza España constructed in honour of the 1992 Olympics, or the spectacular coloured-water display of the Motjuïc Magic Fountain. And don't forget to pay homage to Christopher Columbus by visiting his statue, looking out to sea at the end of the famous La Rambla boulevard.
Beaches
Barcelona has beaches, and they are not just any beaches. According to National Geographic, Barcelona ranks number one on the top ten list of city beaches in the world. In total, Barcelona's urban area has over 4,5 kilometres (about 3 miles) of clean, sandy coast, fit for the most demanding of bathers.
Barceloneta beach, which is only a walk away from the city's central Plaza Catalunia and La Rambla area, is the most famous one. Located in Barcelona's old fishing district of the same name, the area is popular with outdoorsy people all year round, but really comes to life in the summer when numerous beach restaurants and bars open to serve seafood and cold drinks to both locals and tourists.
The main beach season in Barcelona starts in June, and depending on rainfall, can continue right until the end of September. It is not unknown for even December, January or February to experience hot, sunny days when visitors (at least ones from the northern hemisphere) will strip down to their t-shirts and shorts and head down for a spot of sunbathing.
Well-organised city
Barcelona is the capital city of Catalonia. Inside Spain, Catalonian people are known as very organised and efficient. To visitors, this is evident straightaway in the city's transport network. Barcelona has an integrated public transport system consisting of metro trains, buses, trams, sightseeing buses and cable cars. (Find out more in the Transport section).
Careful attention is also awarded to foreign visitors to the city, something that becomes obvious when you enter one of Barcelona's tourist information offices. The city's Tourist Board has main offices in Plaza Cataluña, where you can pick up insider information and leaflets, or use interactive hi-tech services to locate sights, monuments and things to do and see every day of the week.
Accessible to travellers
You can easily fly to Barcelona's El Prat airport directly from all major airports, or by connections via Madrid, London, Paris, Berlin, Zurich and so on. The airport itself is only a 20-minute metro ride from the city centre.
There are direct railway links from Barcelona to Paris, Lyon, Toulouse and Marseille in France and AVE, Euromed and Talgo trains will take you to major Spanish cities like Madrid, Sevilla, Malaga and Valencia.
Long distance coaches within Spain are very cheap. You can expect to pay between 10-80€ (depending on the journey length) for buses to Andalusia, Madrid and other regions. The Sants Bus Station operates buses to most Spanish cities, and from the Nord Bus Station you can also travel to Europe and North Africa.
Barcelona is one of the most important ports on the Mediterranean Sea, and daily and weekly cruises and ferries come in from Rome, Tangier, Genoa and the Balearic Islands.
Food, nightlife and events
You can read much more about Barcelona's great little restaurants, vibrant nightlife and fiestas in the other sections (see Restaurants, Nightlife and Why Study Abroad in Barcelona). Suffice to say, the city has something for everybody. Whatever type of music you're looking for - whether flamenco, hip hop, classical, jazz, electro or heavy metal - you'll find it at one of Barcelona's numerous music and show venues, or its zillion bars and nightclubs. There is an immense range of dining and nightlife here; from local pubs and barrio tapas cafeterias where you can eat and drink for pocket money, and glitzy world class clubs, big concerts by international rock, pop and jazz stars, the September feria with its extravagant parades and multitude of cultural happenings, to the nine-day August street fest in la Gracia. In Barcelona, you won't be disappointed when it comes to finding new experiences and meeting people.
The "wow" factor
Lastly, Barcelona has a certain no sé qué that's hard to describe, but will not fail to entice you. The wealth of art, design and fashion might give you the impression that Barcelona is purely bohemian, but you'll soon learn that this city is very dynamic. Combined with its location and importance as a big Mediterranean harbour, close to France and Italy, and the home of ground breaking art, design and business innovation, Barcelona is Spain's most cosmopolitan and forward-thinking city.
With the regional culture and catalan language that is spoken here alongside Spanish, the people of Barcelona are certainly very proud of their city and their cultural heritage. As Barcelona welcomes you in its easy style, you'll find it is almost too easy to slip into its charming, happy lifestyle – and very difficult to want to ever leave.