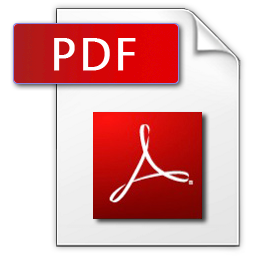 Download Brochure
Barcelona Spanish Immersion
Barcelona is possibly the most exciting city in Spain. You could also say this Catalonian metropolis has it all - modern culture and history, Gaudí architecture, art, cuisine and nightlife, world class shopping and fabulous summer weather and beaches.
Maybe you are not sure which destination in Spain to choose for your Spanish language immersion programme ? In that case Barcelona is a great option, because of the variety it offers. This city definitely has something for everyone.
Overview of Barcelona lifestyle
As well as being the most favoured location for foreign students, Barcelona is the most visited tourist destination in Spain. But you don't need to get stuck in the touristy central areas of the city, because Barcelona is divided into different barrios (districts or neighbourhoods), each with their own unique character.
The central Ciutat Vella and the famous La Rambla are the areas most frequented by foreign visitors, as is Barcelona's Gothic district, Barrio Gótico. Whilst these places are a must-see for first time visitors, Barcelona has many other exciting neighbourhoods outside the main sightseeing routes. Like the edgy and fashionable Raval district with its street arty vibe, cool bars and the MACBA museum. Then there's the fashion-conscious El Born neighbourhood, or the bohemian, refined La Gracia. L'Eixample is built entirely in a grid-pattern, almost exclusively in modernista architecture, and the modern Port Olimpic features brand new buildings, nouvelle cuisine restaurants and a large shopping centre next to the Mapfre tower. Many also love the Barceloneta beach, an old fishing district where you can sunbathe or hop in and out of beach bars and nightclubs. (See the sections on Barcelona attractions, restaurants, nightlife and shopping for more detailed information
Most delightfully of all though, while Barcelona is a big city with lots and lots happening everywhere, it also has a very relaxed atmosphere. On sunny days you can expect vibrant outdoor living: people sitting outside having coffee on bar terraces, lots of young students and foreign visitors everywhere, street artists performing and local people going about their business. There are museums and galleries galore, theatres and cinemas, shops offering cutting-edge gifts, clothing and art, amazing food and wine, excellent bars and nightclubs for any taste in music, lots of Gaudí architecture - and of course all of this to be enjoyed in a mild, sunny Mediterranean climate.
Immersing yourself in Barcelona city life
Barcelona is an efficiently run city. As a testament to this, it has an excellent public transport system consisting of the metro, buses and trams (see the public transport section for more information). All the main sightseeing spots have a nearby metro, bus or tram stop. Taking public transport as near as possible, then walking around, is the best and easiest way to get to know the city's important places and monuments.
For first time visitors, a walking tour of the Barrio Gótico's narrow, quaint streets, beer halls, Gothic churches and retro clothing shops is a must, as is a visit to Gaudí's Sagrada Familia cathedral. There are also many other fascinating and whimsical Gaudí architectural sights, and you can admire his curvaceous, daring Art Nouveau buildings in Park Guell in Lesseps, as well the sites in La Pedrera and Casa Batlló, amongst others.
But the main attractions aside, the best way to immerse yourself in Spanish in Barcelona, is to do what the locals do. By steering away from the main drags and expensive restaurants, take ownership of the city and wonder down side streets, eat a bocadillo in the bar next door, read Spanish newspapers to find out what's going on and on the beach, take your own towel instead of renting a beach bed. Don't be too afraid of getting lost, because then you can ask people for directions in Spanish. When you're wandering around looking for a good place to eat or a great bar to go out at night, always ask the local people – they'll be able to tell you the best, most fun and cheapest places to go.
There are also many cinemas and theatres in Barcelona, and not all of them feature big, expensive shows. By seeking out Spanish language entertainment, fringe theatre, stand up shows or small concerts, you'll get to grips with what is going on culturally, and also improve you Spanish language skills.
Finally, the city's football team, Fútbol Club Barcelona, known as "Barça", is also a big and important part of Barcelona culture and lifestyle. If the team wins - regardless of whether they are actually playing at the Stadium Camp Nou or on television in the bar next door – you can hear people all over the city cheering loudly whenever Barcelona shoots a goal. After winning really big matches, fans will spill out onto the streets waving their scarves, beeping their car horns in traffic, jumping into fountains, singing and chanting, and generally celebrating their team.
All in all, Barcelona offers every type of activity you can ever dream of, and therefore countless opportunities to speak and hear Spanish wherever you go. (For more language immersion ideas and activities, read the section on where to learn Spanish outside your Spanish classes in Barcelona).
What about the Catalan language spoken in Barcelona?
Barcelona has two languages. One is Spanish, which you will learn during your stay in the city, and the other is the regional language, Catalan, spoken by many locals alongside Spanish. The Catalonian region where Barcelona is located has a strong sentiment of independence and you will hear and see much Catalan language spoken and displayed all around the city. Catalan is not a variation or a dialect of Spanish, but a language in its own right. Some people describe it as a mixture of Spanish and French.
If this is news to you, don't worry. Barcelona has always been, and continues to be, a favourite destination for foreign language students seeking Spanish immersion. The effectiveness of any immersion program in Barcelona is not hindered by the Catalan language, because Castilian Spanish exists side by side with it and you can always find Spanish everywhere. (For more information, read the more detailed section on Catalonian vs. Spanish).
What more?
To find out more, read the further sections on things to do in Barcelona, places to eat, nightlife, shopping and sightseeing, as well as the city's weather, transportation system, and many other topics.