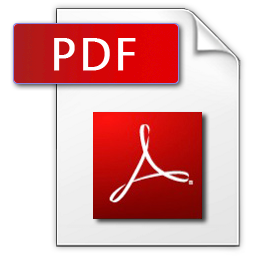 Download Brochure
Why study abroad in Barcelona?
Barcelona is the third most visited city in Europe, after London and Paris. It is also one of the continent's oldest cities with its birth dating back the Roman Empire – hence its rich cultural offering and World Heritage architecture.
But Barcelona is not only a historically important destination. Today, this exciting and eccentric city is a cradle of modern art, pop culture and music, cuisine and vanguard fashion. It is also one of Europe's top cities for foreign language students. Below are 5 great reasons why Barcelona is such a top student choice.
1. First, the history
As a Spanish language student, it is important to understand the history of Spain, because all Hispanic cultures and different Spanish accents and linguistic variants originate here. In Barcelona you'll find two Spanish cultures side by side. Barcelona is the capital city of Catalonia, Spain's most northeastern autonomous region and the area has its own unique identity, including a regional language, catalan, which is spoken alongside Spanish. Time spent studying Spanish in Barcelona will provide you with a truly unique point of view into Spain's history, language and culture, as well as the enigmatic Catalonian region.
Catalonia and its capital city Barcelona were forcefully conquered by many different civilizations throughout history – including the Visigoths, the Moors and the French. The region finally merged with Aragon in 1137 and later, through the marriage of Ferdinand II of Aragon and Isabella I of Castille, became part of a larger kingdom. Today, of course, Catalonia forms part of Spain.
In the city of Barcelona, you can see various impressive historical sights, monuments and buildings that bear testament to the city's past: Roman and Visigoth ruins underneath Plaza del Rey, the Palau Reial Major built in stages between 1359-1549, the 18th Century Fortress of Motjuïc, and of course, the most emblematic and important building of them all, the "unfinished" Sagrada Familia Cathedral, envisioned and largely built by Antoni Gaudí, and still under construction by modern architects today.
2. Art and architecture in all its forms
Barcelona's very soul is expressed in the architecture of Antoni Gaudí, who, apart from being the creator of the Sagrada Familia cathedral, is also famous for his works in Park Guell, La Pedrera and Casa Batlló. Aside Gaudí, Barcelona is also home to many other architecturally important buildings reflecting different eras and styles; for example the Gothic churches of the Barrio Gótico, and the grid-structure modernista buildings of the l'Eixample district, to name just two.
There so many museums and art galleries in Barcelona that you might struggle to see them all. For Catalonian art from the Middle Ages to the 1900's, you'll want to visit the Museo Nacional de Arte de Barcelona. The Picasso Museum holds several works from Picasso's early career and his Blue Period. The MACBA Museum of modern art in the Raval district contains over 1600 pieces of Spanish, Catalan and international modern art in its own collection. The Joan Miró Foundation Gallery and the CaixaForum are also well worth a visit. Find out more about the city's art offering on the Barcelona tourist board's website.
3. Fiesta!
In Barcelona, there's always a fiesta (party) around the corner. Here are some of the most popular festivals throughout the year in Barcelona.
Semana Santa (Easter week) in Spain never fails to have an impact on visitors. The impressively theatrical yet somber Catholic processions, usually to the sound of melancholy trumpets and beating drums, characterize this holy week. In Barcelona too, in particular on Good Friday, you can witness this Easter tradition. Bring your camera, walk alongside the floats of religious images, carried by penitents from the Church of Sant Agustí, get lost in the crowds and spend all day out in the city enjoying the electric atmosphere.
On a completely different note, the Sónar Festival is a huge electronic music fest in June, which has quickly become world-famous. It provides three days of the latest electronic beats, courtesy of some of the world's best DJs. And if clubbing music is not your cup of tea, there is always the Festival Internacional de Jazz de Barcelona in November. The city's biggest music venues host many internationally famous jazz musicians, while the local bars take part with smaller, sometimes impromptu shows.
Barcelona's Gracia district hosts one the city's best summer street festivals, the Festa Major de Gràcia. It's huge, it's hot and it's noisy, and it lasts an impressive nine days in August. The neighbourhood holds a competition for the most imaginatively decorated street, there are bands at every corner, people dancing on the sidewalks and stalls selling all imaginable kinds of food and drink.
Festes de la Mercè in September is Barcelona's biggest fiesta. The festival's purpose is to bid farewell to the summer, and the city does it with a bang. Expect grand processions with giant papier mache heads, free concerts, castellers (human tower building), sardones (folk dancing), the famous swimming race held in Barcelona's harbor and many other typical and extravagant cultural events and happenings.
(Read more about partying and eating out in Barcelona in the Nightlife and Restaurants sections).
4. Sunny weather
Barcelona enjoys a Mediterranean climate of hot, sunny summers and mild winters. From June to September you can enjoy the beaches, including the famous Barceloneta in the city's oldest fishing district, right next to the centre of the city. All you'll need are summer clothes, flip flops, a towel, sun cream and a good book. In the winter, the weather gets colder and sometimes rainier, but temperatures very rarely drop below 10ºC, making this a great destination to escape tougher northern winters.
(Read more about Barcelona's climate, and what clothes to bring, in the Weather section).
5. Relatively low cost of living
Compared to other major European cities, Barcelona is reasonably priced. The city's public transport system for example is subsidized and therefore very affordable – as well as the service being excellent. Renting a room in Barcelona can cost as little as half of what you'd expect in comparable European destinations, yet Barcelona will offer as great a cultural experience as London, Paris or Berlin. What's even better, in Barcelona eating and drinking out can be as cheap or as expensive as you choose – the city offers a great variety of cuisine and entertainment suitable for students' pockets.
(See the Nightlife and Restaurants sections for more detailed information and tips).
All in all, you won't find another city as fashionable, intriguing, unique and unconventionally charming as Barcelona. This is one of those destinations that genuinely has something for everybody. For language students it could even be the destination that "has it all".